Who are we ?
Original Garage Moto brings performance-inspired V-Twins motorcycle parts to life since 2016.

With our riding and engineering background, the Crew at OG wanted to propose something different to this market; High-quality Parts with a unique look, with more features & customizable options than you could ever dream.

Our true inspiration comes from our love for motorcycles, mixed with our desire to innovate and create unique products. Original Garage Moto crew roots come from dirtbikes racing & custom bike building.

That is what is still driving us today to manufacture some of the most complex & innovative products on the market. That, and to better serve the industry using the most advanced tools & technologies.

Whether cruising the asphalt on your bike or for some heavy canyon carving, Original Garage Moto Hard Parts will ensure your bike rides, feels & looks as good as you would expect it to do!
Our Team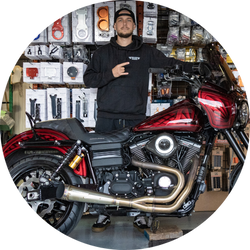 Sam D.
Co-Founder
Contact me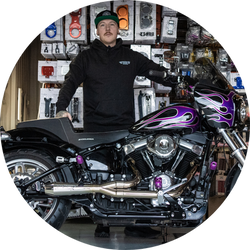 André-Pierre C.
Co-Founder
Contact Me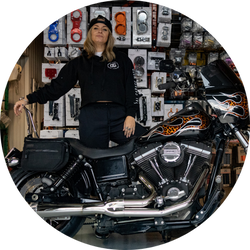 Léa P.
Sales Dir.
Contact Me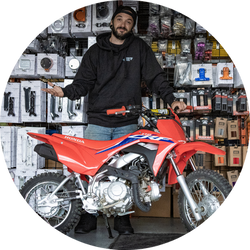 Olivier D.
Marketing Dir.
Contact Me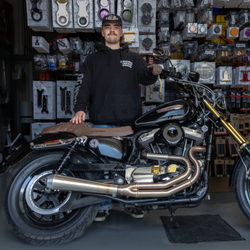 Phil B.
Customer Care
Contact Me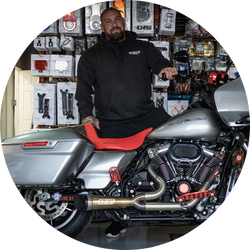 Karl C.
Shipping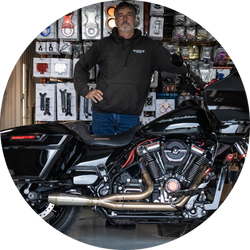 Jacques H.
Assembly
History
In 2016, we developed our first couple prototypes working from our own garage, using 3D printers, small milling & lathe. Few months later, the online shop was launched and we started to ship the first orders.
It is only in 2018 that the team moved all the equipment from our personal residences and settled in a commercial space to help us achieve our goals - Creating more parts.
Today, OG Moto is an international brand sold in more than 19 countries. Our focus is now turned on more complex products to better serve the industry using the most advanced tools & technologies. Our goals remain the same; Innovate & create new products for the V-Twin enthusiasts.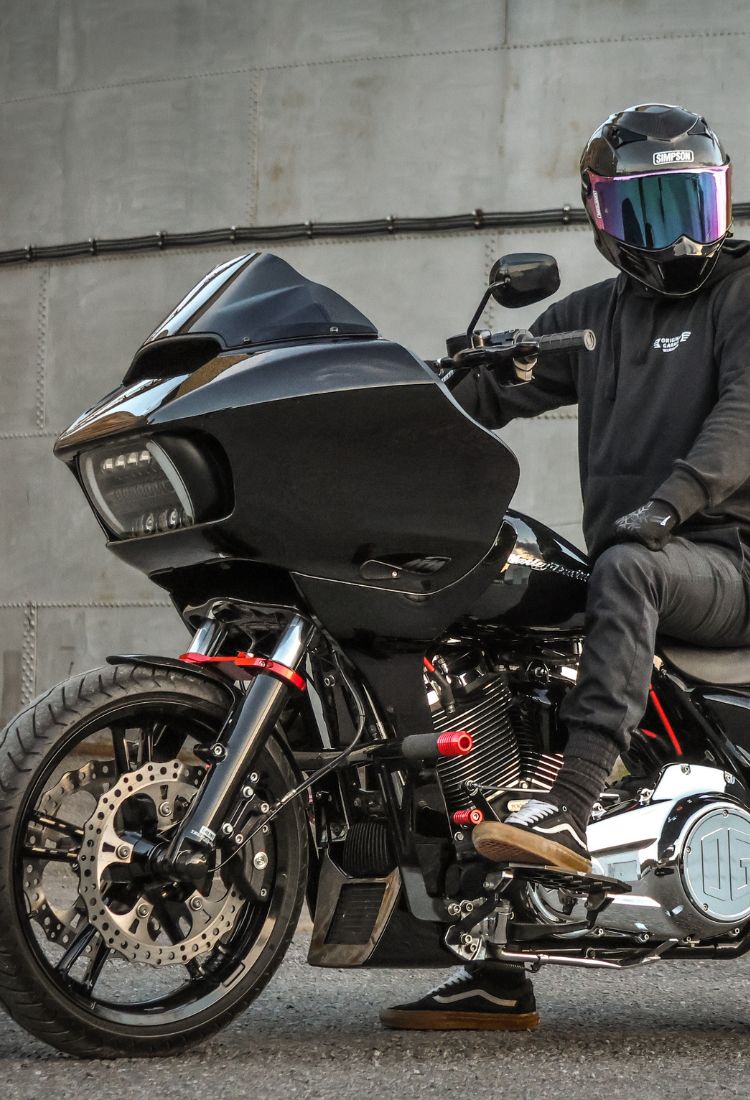 Building Long Lasting Quality Parts
At Original Garage Moto, we're designing and producing high-quality unique parts for your motorcycle.
Shop Now
Head Quarter
1045 Av. Lapierre
Québec, QC, Canada
G3E 1H8
Monday - Friday : 8h30 - 17h
Saturday - Sunday : Closed
Get directions
Is it what you're looking for ?